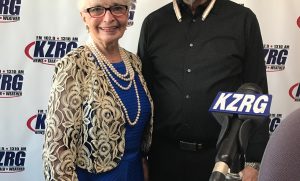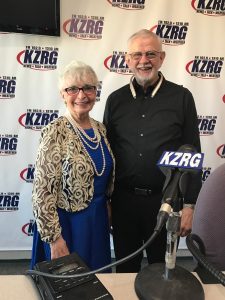 While all Missourians have their respective legislators in Jefferson City, senior citizens in the state have another group working for them, the Silver-Haired legislature. The Silver-Haired Legislature is comprised of 30 senators and 120 representatives from the across the state. Norma Scott represents region 10 covering Southwest Missouri. Scott says advocates for senior issues like the availability of meals on wheels in rural areas.
Scott is concerned that reductions in federal and state funding for Meals on Wheels will make it difficult for the program to support her constituents in rural McDonald County.
Ron Clark from is the House Majority Leader for the Silver Haired Legislature and he says the group meets in Jefferson City every October and mirrors the state legislature.
"We have senators, we have representatives, we have majority, minority leaders," Clark says. "Everything we have in the legislature has replaced in the silver hairs."
Clark and Scott were in Joplin to meet with State Senator Ron Richard to advocate for passage of Senate Bill 192 which would restore permanent funding to Missouri's Area Agencies on Aging.
Clark says anyone interested in running for office in the Silver Haired Legislature should contact their local senior center or Area Agency on Aging.